Jamey Hastings
Producer, Director, Videographer, Editor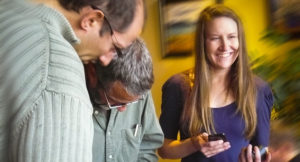 Jamey is a video producer, director, videographer, and editor with 12 years of professional experience.  In addition to her own film and freelance work, she currently works  as a producer and director at Pikes Peak Library District (PPLD) in Colorado Springs, Colorado in their Communication and Marketing Department. Here, she creates video promotions for the district and documents library and community programs. She's worked closely with PPLD's Special Collections Department to capture oral history interviews and to produce four feature-length historical documentaries, Tracing Tesla: The Search for His Lost Laboratory, Frozen to Death on Pikes Peak: A Cold Case Investigation, Phantoms in the Archives: Unlocking a Manitou Springs Mystery, and the Silver Telly Award winning piece, In Our Own Backyard: Reflections on the Waldo Canyon Fire. Frozen to Death on Pikes Peak is now in hundreds of school libraries in Colorado, and is used to teach students about primary source research for History Day. Additionally, she worked with the archive staff to produce shorter pieces about various local history topics and people, winning a Heartland Emmy for a piece produced with archivist Dennis Daily about Colorado Springs Gazette Photographer, Stan Payne. While at Pikes Peak Library District, she also launched the program, Colorado Cinema Spotlight, which features interviews with Colorado filmmakers and clips of their work.
She has produced four short films for You May Clap Productions, "Misplaced Magic", "Dink", "Ten Past Two", and "Clippings", as well as several short outdoor and poetry pieces. Her work at You May Clap Productions has also included client work for Design Rangers, Hyde CORE Lab, Ventura Ranch KOA, LifeSaveR GunLock, and the Rocky Mountain PBS program, Hittin' the Road.
Prior to all of this, she worked as a videographer and editor for KKTV in Colorado Springs for several years, earning a 1st place Colorado Broadcaster's Association Award for her piece "7-Election." before moving to
Jamey's numerous hobbies include hiking, backpacking, traveling, photography, reading, writing, attempting to grow vegetables, watching films, and spending time with family, friends, and fur children, Bella, Nola, Finn, and Max.
travis duncan
co-Producer, writer, musician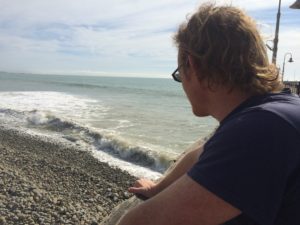 Travis Duncan is a writer and musician with over 15 years of professional experience.  Words Words Words WordsWords Words Words WordsWords Words Words WordsWords Words Words WordsWords Words Words WordsWords Words Words WordsWords Words Words WordsWords Words Words WordsWords Words Words WordsWords Words Words WordsWords Words Words WordsWords Words Words WordsWords Words Words WordsWords Words Words WordsWords Words Words WordsWords Words Words WordsWords Words Words WordsWords Words Words WordsWords Words Words WordsWords Words Words WordsWords Words Words WordsWords Words Words WordsWords Words Words Words